Social e-Commerce is The Future
Why e-commerce has been growing rapidly and become a killer of offline store and traditional marketing. Is it just because e-commerce is cheap and super convenient?
Traditional marketing has a 4P theory, and although we can't say that traditional marketing goes dummy, it slices to failure indeed, as marketing tools, resources are undergoing tremendous changes. In the past, it was possible to succeed by bulk advertising, channels, celebrity endorsements, but currently this kind of big communication and human tactics don't work anymore.
One of the key points of online marketing is to gain insight into the pain points of consumers, to correctly concern in the target group of online community, and to emphasize such demands, rather than relying on simple repetition and so-called execution. Cognitive ability is the decisive force in the Internet age.
Compared with traditional retails, e-commerce solves the problem of cost and efficiency. However, e-commerce also has a fatal issue, and that is the user experience. Tmall also has  its VR, but it is useless. After all, people are social animals and need offline communication and scenes. This is why Jack Ma proposed a new retail business model, a joint mode of offline show store + online e-commerce.
The new retail model solves the super pain point of e-commerce experience. The combination of online and offline solves all the pain points: cost, efficiency and user experience.
The core of social e-commerce: community + scene + content.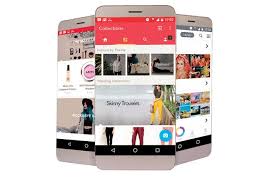 Find the community where your target customers gather, create the best scenario for your product application, describe the pain points and needs of your customers, connect your products, and call for action from your target audience.
Once seed customers benefit, there will be word of mouth, there will be fission in the community, and customers will increase rapidly.
At present, there are many large social media in China. The mainstream media platforms include Toutiao, Baidu Baijiahao, Penguin, Dayu, WeChat and so on. With the popularity of short videos, Tik Tok, Kuaishou, Huoshan, Meipai, Weishi, etc., become popular in this new era of digital world.
Social e-commerce is the future.