The Future of China Social e-Commerce
Why China Market Is Important for Businesses
Some factors have made China a popular region for businesses going global. It has a large number of high net worth individuals (HNWI), between 2016 and 2019, the number of Chinese adults in this bracket increased by 80.8 million. In further, China boasts exceptionally high mobile penetration making it ideal for mobile marketing strategies. With approximately 1.2 billion subscribers, China now has the largest mobile audience globally.
According to McKinsey's China digital consumer trends 2019 report, from surveyed 4,300 digital consumers across the country, here are a few important metrics. They precisely indicate why brands need a well-defined strategy for this region:
Online retail in China was expected to reach $1.5 trillion by the end of 2019, making it larger than the next 10 markets combined
Traditional e-commerce witnessed a slight decline between 2017 and 2018, while the number of shopping malls saw 11% YoY growth. In other words, omnichannel is now a key buzzword for marketing in China.
63% of apparel buyers use their mobile phones for research while standing in a physical store.
In 2019, 43% of buyers used digital channels to purchase traditionally offline products such as home decor, packaged goods, personal care, etc. – 2.5 times more than in 2017.
Social media and content consumption account for two-thirds of the total time spent online, making it critical for brands to have a social marketing strategy in China.
Meanwhile, why e-commerce has been growing rapidly and become a killer of offline store and traditional marketing. Is it just because e-commerce is cheap and super convenient?
Traditional marketing has a 4P theory, and although we can't say that traditional marketing goes dummy, it slices to failure indeed, as marketing tools, resources are undergoing tremendous changes. In the past, it was possible to succeed by bulk advertising, channels, celebrity endorsements, but currently this kind of big communication and human tactics don't work anymore.
One of the key points of online marketing is to gain insight into the pain points of consumers, to correctly concern in the target group of online community, and to emphasize such demands, rather than relying on simple repetition and so-called execution. Cognitive ability is the decisive force in the Internet age.
Compared with traditional retails, e-commerce solves the problem of cost and efficiency. However, e-commerce also has a fatal issue, and that is the user experience. Tmall also has  its VR, but it is useless. After all, people are social animals and need offline communication and scenes. This is why Jack Ma proposed a new retail business model, a joint mode of offline show store + online e-commerce.
The new retail model solves the super pain point of e-commerce experience. The combination of online and offline solves all the pain points: cost, efficiency and user experience.
The core of social e-commerce: community + scene + content.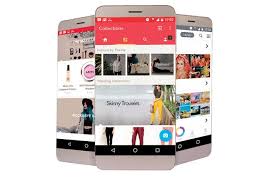 Find the community where your target customers gather, create the best scenario for your product application, describe the pain points and needs of your customers, connect your products, and call for action from your target audience.
Once seed customers benefit, there will be word of mouth, there will be fission in the community, and customers will increase rapidly.
At present, there are many large social media in China. The mainstream media platforms include Toutiao, Baidu Baijiahao, Penguin, Dayu, WeChat and so on. With the popularity of short videos, Tik Tok, Kuaishou, Huoshan, Meipai, Weishi, etc., become popular in this new era of digital world.
According to the latest report from the China Internet Network Information Center (CNNIC), as of June 2019, the number of online shopping users in China reached 639 million, an increase of 28.71 million compared with the end of 2018, accounting for 74.8% of the overall Internet users. The utilization rate of mobile Internet shopping netizens is as high as 73.4%. The vast market represented by small- and medium-sized cities and rural areas, combined with the new social e-commerce model, is becoming a new bright spot for online consumption growth.
The great success of Pinduoduo represents the acceleration of Chinese social e-commerce. Chinese social e-commerce shows us the wonderful effect of combining social and e-commerce. Subsequently, the promotion of social e-commerce by capital and Internet giants has even made social e-commerce flourishing.
However, if we think calmly, we will realize that China's social e-commerce is still a kind of traffic transaction, that is, the traffic generated by the society is grafted to the e-commerce.
The failure of Taojiji explains this phenomenon for us. Relying solely on capital and traffic, there is no real innovation. Once capital is difficult to sustain and profitability is difficult, social e-commerce can't avoid of being eliminated.
Right now, we see that there are so many social e-commerce platforms and so many social e-commerce models in the market. We see that this model lacks in-depth transformation of the industry.
At present, the main difficulty faced by the entire e-commerce industry lies in the imbalance between supply and demand. With the development of the Internet, the channels for users to obtain products and services have become quite abundant. At the same time, users' needs are no longer limited to simply buying products and services, but more concerned about the quality of product and services and product experience.
Transforming the upstream industry chain to improve the quality of products and services is the key to the development of the e-commerce industry.
Social e-commerce has the brilliant future.