How Your Hotel Stands Out on Baidu Engine in 3 Weeks
Most hotels and resorts love wealthy Chinese tourists since China becomes now the largest outbound tourism country in the world. However, almost all of these hotels sell rooms to Chinese through OTA, aka online travel agency. Hotels prefer Chinese play bookings on their websites directly, but how can we expect this happens one day?
Client:
A 4 stars hotel in Bangkok, and it's also regarded as one of landmark buildings in Bangkok.
Challenge:
Online Travel Agency websites & Social Sharing websites are occupying top 30 positions when to search the hotel name related keywords on Baidu. How to Stand OUT of the OTA & Social Websites surrounded on China Baidu search engine?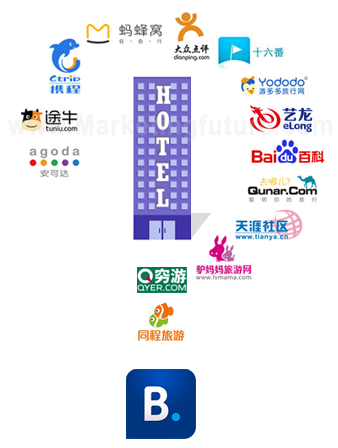 Objective & Requirement:
The official website of hotel to be easily found by brand keywords searched on Baidu for loyal customers to book rooms through official website.
Brand marketing
To reduce cost of OTA (Online Travel Agency).
See what happen in 2 weeks and 4 weeks after China Baidu SEO service.
1.Brand Keywords of the hotel
2. Non Brand Keywords which are related with the hotel, such as the Representative Restaurants / Bars / Attractions in this hotel